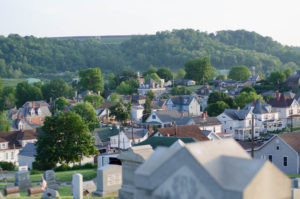 From rolling farmland in the summer to snow-covered hills in the winter, from breathtaking vistas in the spring to stunning foliage in the fall, Greene County has it all.
Predominantly rural but overwhelmingly charming, a trip to Greene County is a return to simpler times. Generations call this land home and are proud of its rich agricultural and coal mining history. Outdoor recreation is also a key part of Greene County's appeal, offering dozens of activities and facilities to keep the young – and the young at heart – at play.
Attractions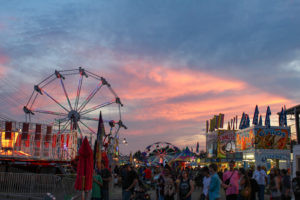 In addition to numerous historical sites, integral elements of Greene County's heritage include its seven covered bridges (Carmichaels, Cox Farm, King, Scott, Shriver, White, and Woods), most of which are more than 100 years old. The Carmichaels and White bridges are two of the 10 sites across Greene and Washington counties that participate in the annual Covered Bridge Festival, held every September.
Greene County is also home to Mail Pouch barns (an early-1900's advertising campaign for Mail Pouch Tobacco) and general stores, offering one-stop shopping for residents in the county's outlying areas.
Greene County was formed to help the local farmers and today, people are continuing the tradition. Sheep farms aren't the only popular farms in the county. Cattle, horse and alpaca farms are prevalent in the area as well. Lippencott Alpacas, which opened in 2005, offers alpaca clothing and products, tours and much more. 
Throughout the year, Greene County hosts many annual unique events. Historians reenact events from the Civil War, people of Waynesburg celebrate the rain on July 29 and professional motocross riders visit High Point Raceway every June during the Lucas Oil Pro Motocross Championship series. Cars and trucks race down the Greene County Airport during the Flashlight Drags, thousands of people crowd the Greene County Fairgrounds for roar of tractors and trucks pulling in the Lucas Oil Pulling League Champions Tour. 
History
In February 1796, when Washington County was divided into two counties through an act of the Legislature, Greene County was established. The county was named for Revolutionary War General Nathanael Greene, whose family was among the earliest settlers in Rhode Island in the 1630s. Greene County was formed to help the local farmers and wool would eventually become the major product. Today, Greene County leads other Pennsylvania counties in sheep production.
Greene County has always been a blue-collar area, but its history picked up when the county started mining bituminous coal and became the leading Pennsylvania county in production in 1986.
Location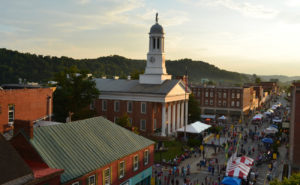 Located in the southwestern corner of Pennsylvania, Greene County is approximately one hour south of Pittsburgh, with Interstate 79 running through the central portion of the county. The county is bordered to the south by West Virginia, and the Monongahela River borders Greene County to the east, creating a collection of river towns and communities.