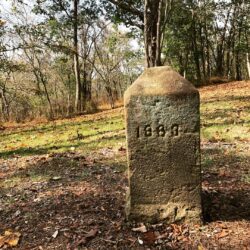 About
Mason-Dixon Historical Park was founded in the 1970s. The park includes many different attractions, from basketball courts and baseball fields, four shelters to rent, an amphitheater for live shows, six hiking trails and one mountain bike trail.
Dunkard Creek is a great fishing destination for all skill levels. The creek winds through both PA and WV. The other water feature you can see on this hike is Tucker Falls and it is named after Dr. Eldon P. Tucker founder of the park.
Each trail has a unique view for the hiker to experience. On the Mason-Dixon Marker Trail see the original stone that was placed by Mason and Dixon. Then, on the West Side and Blue Trail see the beautiful West Virginia sunset.
All these trails show some amazing views and some amazing history all in one park. Join us at Mason-Dixon Historical Park for all the fun.
Parking is available at the park. The park is open from 8:00 a.m. to dusk. There are public restrooms at the park.
Directions:
Take exit 1 toward Mt Morris/US-19 S, turn right onto Locust Ave, drive 0.5 miles, slight right onto T329/Wades Run Rd. go 308 ft., turn left onto Buckeye Rd., drive 3.5 miles, turn right, destination will be on the left.