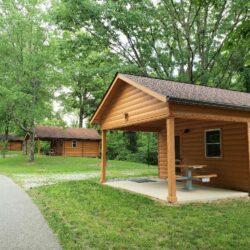 About
Ryerson Station State Park is in Greene County in the southwestern corner of Pennsylvania, near the West Virginia border. The 1,164-acre park features a swimming pool, campground, hiking, fishing, picnicking, and winter activities.

The park is open every day of the year, sunrise to sunset. Day use areas are open from 8am to sunset. The park office is open specific hours. The pool, overnight areas, and other areas are open specific seasons and hours. Contact the park office for facility seasons and hours.

Make online reservations or call toll-free 888-PA-PARKS (888-727-2757), from 7am to 5pm, Monday to Saturday.