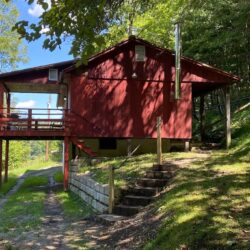 About
A working farm that loves to host guests. Cole's Greene Acres Farm offers four different campsites. They have The Apartment, The Cabin, RV Sites and primitive tent spaces. They are ranked as an Airbnb Superhost.
They also offer other products, like whole and cut-up pastured Broiler, custom butchered pork, barn quilts and barn squares.
Host your next event at the farm. Different events can be held at the farm. They have hosted intimate weddings, family and class reunions and corporate picnics and retreat rentals.