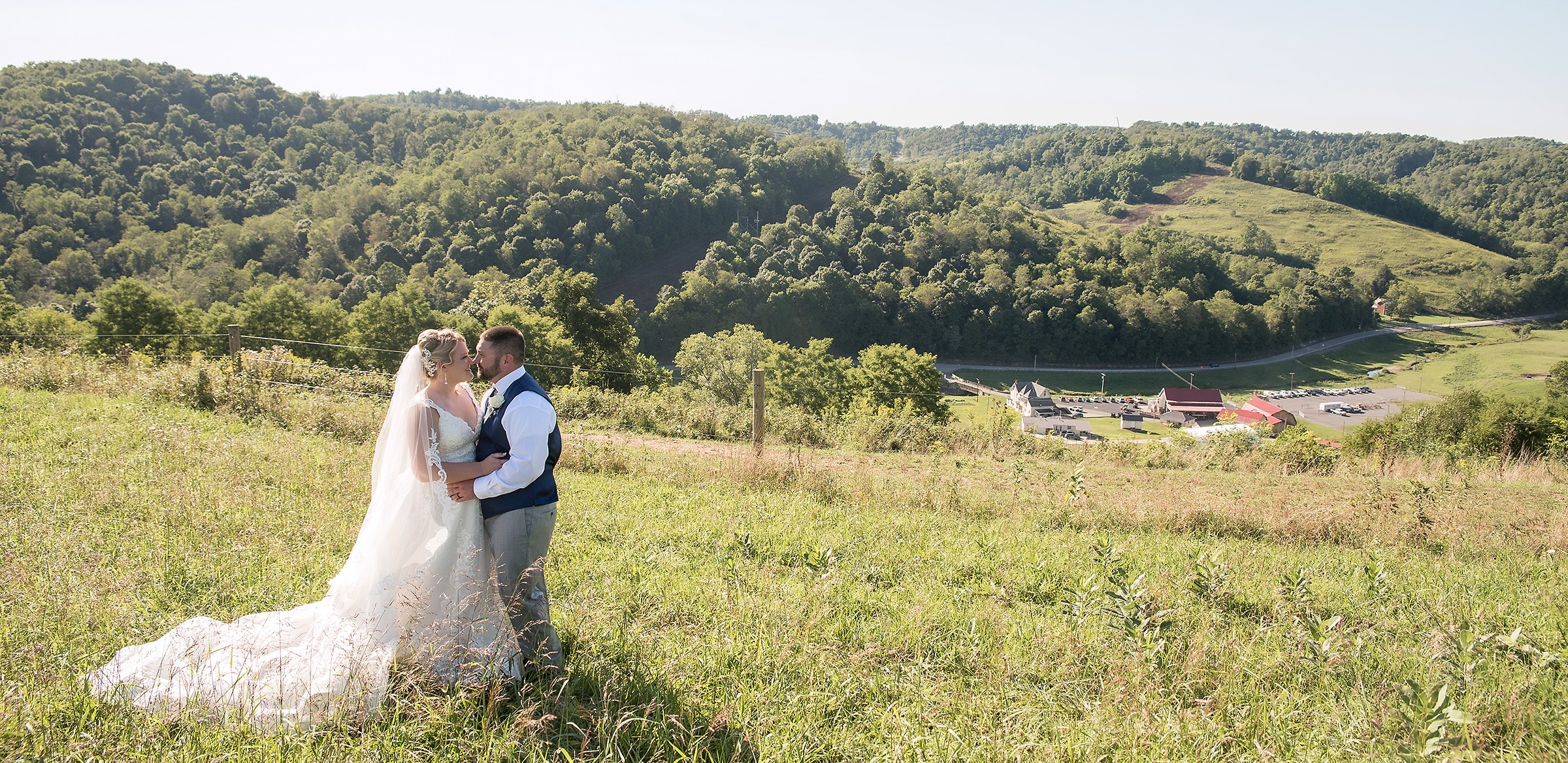 Showcase your love and affection in a memory that will last forever. Southwestern Pennsylvania provides the perfect backdrop of rolling hills and open skies for weddings designed to showcase love and affection during the ceremony, photos and reception. From beautiful farm scenery and traditional wine making to encompassing your special day amid history, Greene County has something to offer every bridal couple searching for that perfect venue to highlight the special moment. Schedule your visit today to see one of the venues highlighted below.
Escape to the Countryside: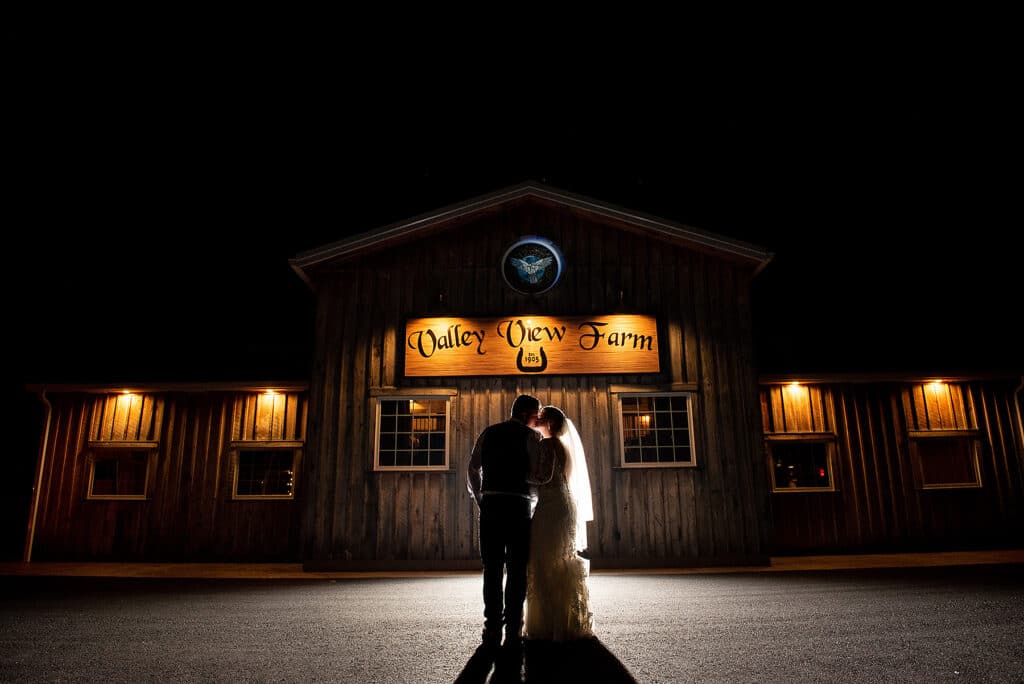 Valley View Farm Venue
Valley View Farm Venue is a rustic 1900s authentic barn nestled cozily among the rolling hills of Greene County, Waynesburg Pa.  With its country charm and year round accommodations, this venue has it all for those looking for a warm and welcoming country atmosphere. From small intimate ceremonies during the week to large ceremonies and receptions on the weekends, this popular venue is high in demand. Contact Valley View Farm Venue today to ensure your event booking!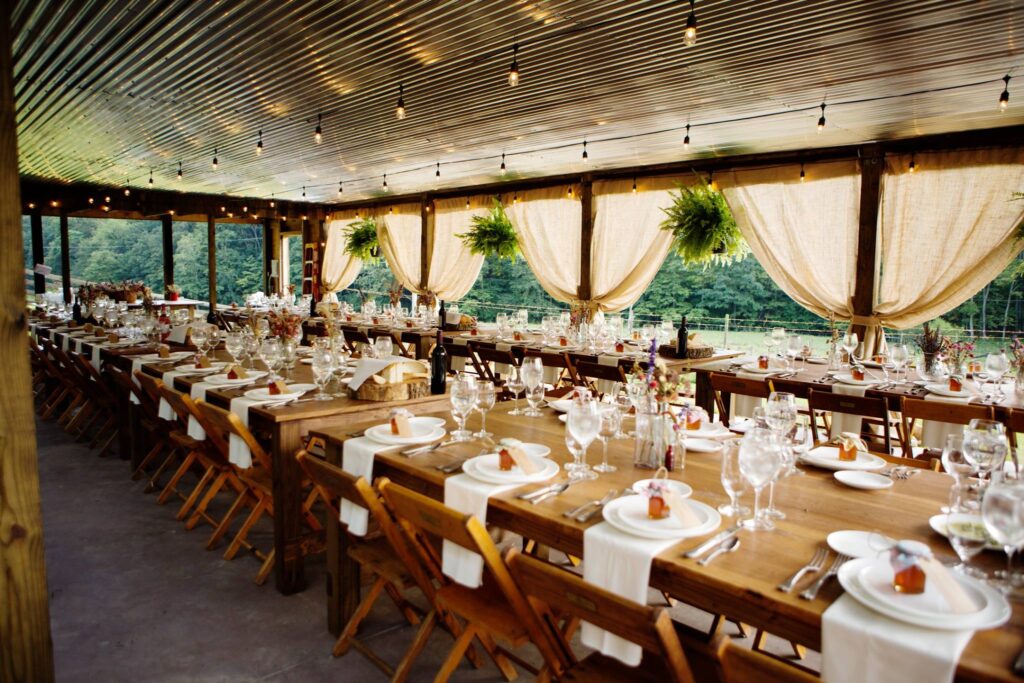 Cole's Greene Acres Farm
Cole's Greene Acres Farm in Holbrook, Pennsylvania is a spectacular rustic venue perfect for those that want to escape to the countryside. The venue is centered around a working farm with handcrafted facilities and amenities you will not find anywhere else. A pavilion constructed specifically for large family-style gatherings accompanies an outdoor dance floor and stage. A fire pit allows wedding guests to relax while enjoying the festivities. Learn more (and fall in love with farm life) by following Living On The Farm on Facebook.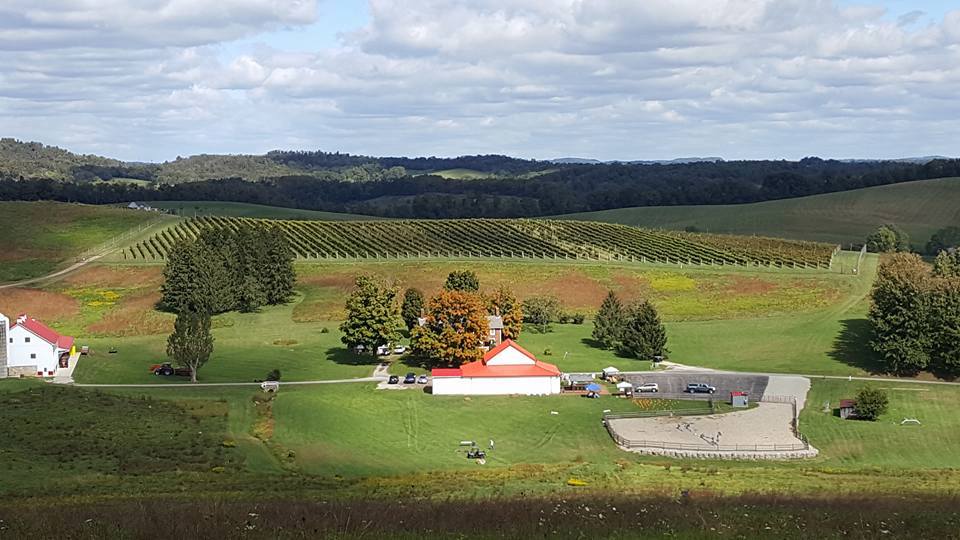 Thistlethwaite Vineyards
Celebrate your special day on a 100-year-old farm turned into a vineyard at Thistlethwaite Vineyards in Jefferson, Pennsylvania. Greene County's first winery offers bridal parties a chance to celebrate among traditional farming and grapes. Dream big with outdoor celebrations on the acres of green grass or use the romantic setting of the Wine Cellar for an intimate reception. Enjoy wine tasting with your celebration from a diverse selection of wines produced from French-Hybrid grapes grown and aged in Pennsylvania White Oak barrels or stainless steel steps away from your celebration. Stop by for a visit or call Thistlethwaite Vineyards at  724-883-3372 today.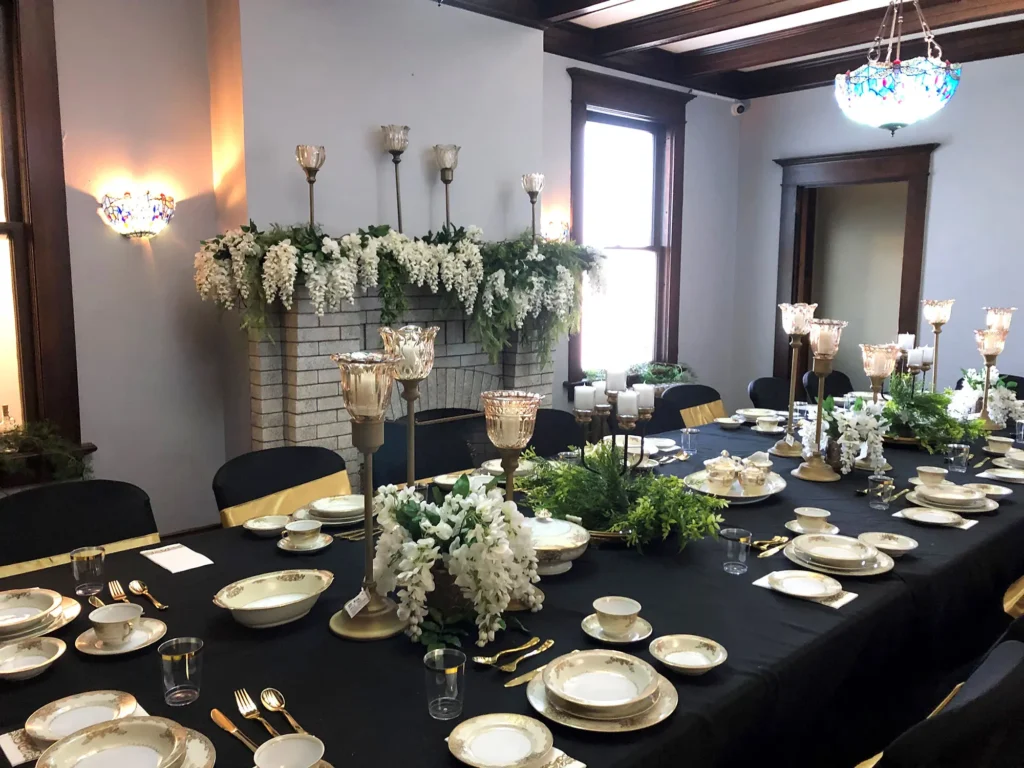 Kathryn's Victorian Venue
When historical charm is immersed in elegance and beauty, and your vision transports you back to a time when grand sophistication envelops your special occasion, you will find that you have crossed the threshold of Kathryn's Victorian Venue.
Built in the early 1920's, Kathryn's is the perfect place for small events. Every square foot has been refinished or upgraded to create a magical space. Original hardwood floors flow through the entry and three event rooms where you can appreciate the detail in this timeless work of art. Stained glass windows and antique wall scones are found alongside freshly painted walls and refinished woodwork. A refurbished antique chandelier, which hangs in the foyer, sets the stage for you and your guests during that special occasion.
Call 724-998-0243 to take a tour or book your wedding.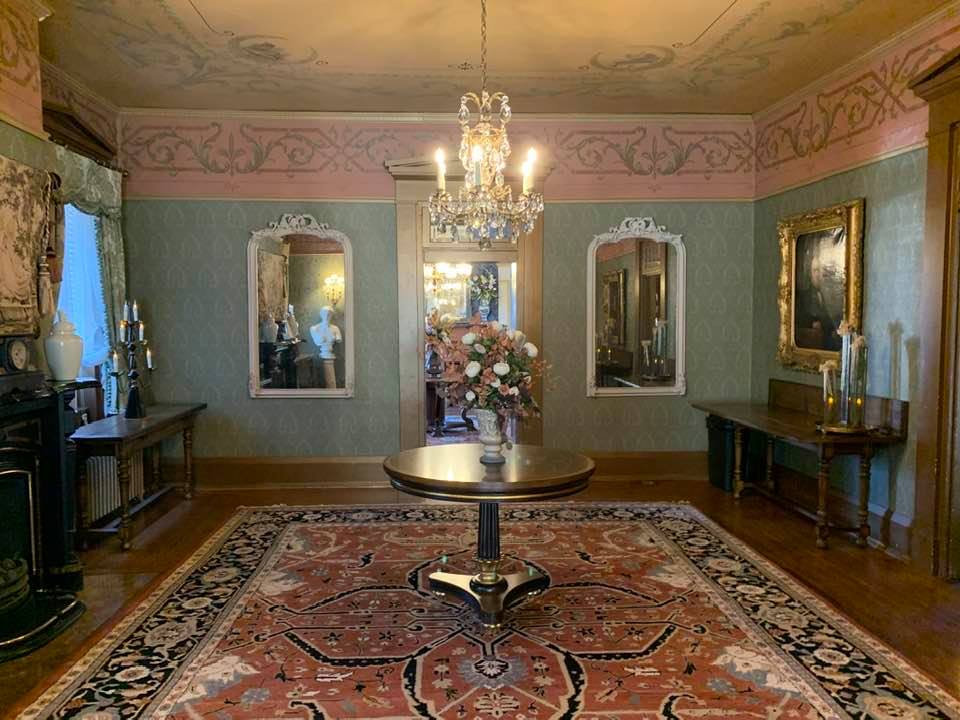 The Denny House
The Denny House has been here since pre-Civil War days, when main streets were filled with wagons, buggies and animals on their way to market. The original two-story brick dwelling, built in 1836, lies hidden within additions, porches and a three-story façade that Eleazer Luse Denny added to the family home in the boom of the 1890s. The Denny House décor, including a custom stained-glass window in honor of the god of music is a testament to the family's love of the arts, education, and historic preservation.
The Denny House is on its way to becoming a Victorian venue once more, ready for people to book bridal and baby showers, or special events or a weekend getaway to scenic, historic Greene County. 
Call 724-557-1159 to take a tour or book your wedding.
Charming & Unique Venues: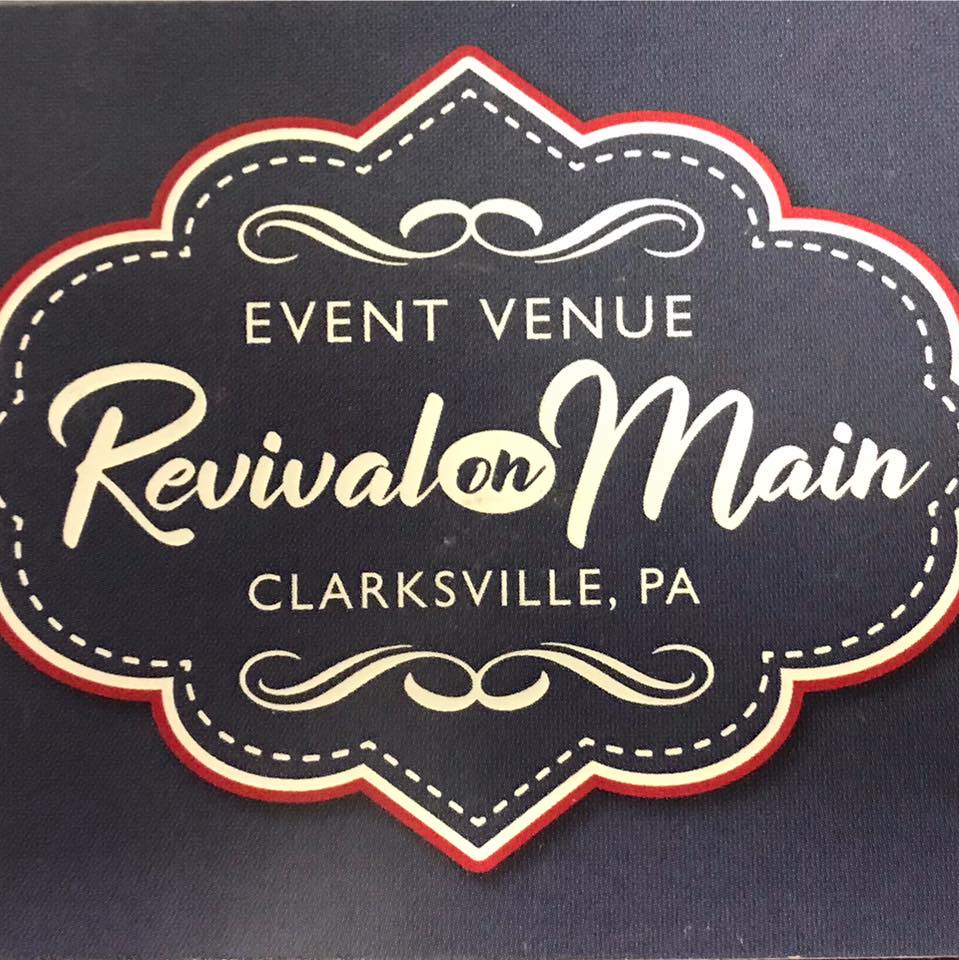 Revival on Main
This recently renovated venue has been hosting weddings, showers, parties, and more events since last year. Follow their journey on Facebook or contact Revival on Main for inquiries.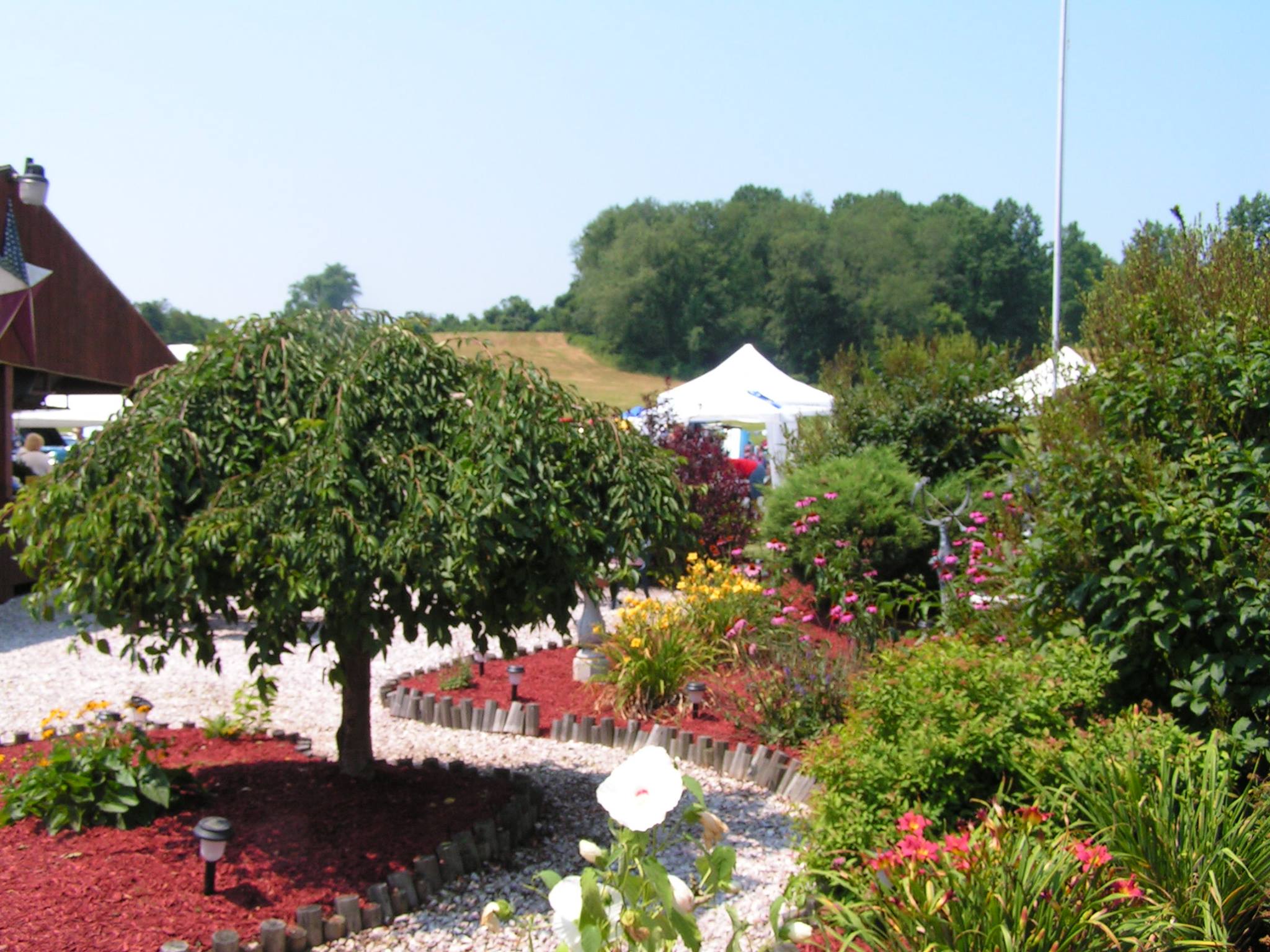 The Ice Plant
The Ice Plant Restaurant & Bar was established in 1996 and has been a local favorite since. They have recently been expanding their event hosting capabilities with plenty of outdoor space. Visit The Ice Plant on Facebook or call (724) 943-4324 for inquiries.