About
The Waynesburg Unity Trail is approximately 1.5 miles long and offers areas that will be preserved for student research and environmental restoration. The trail is still a work in progress, but it does offer sitting areas and a place for the community to get in the outdoors.
Address
51 West College Street
Waynesburg, PA 15370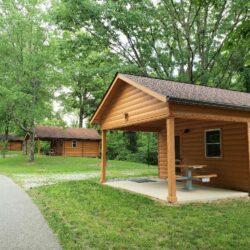 About
Ryerson Station State Park is in Greene County in the southwestern corner of Pennsylvania, near the West Virginia border. The 1,164-acre park features a swimming pool, campground, hiking, fishing, picnicking, and winter activities.
Address
361 Bristoria Rd, Wind Ridge, PA 15380