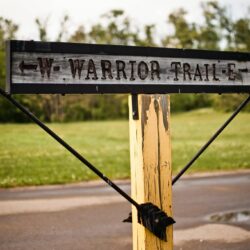 About
Since 1965, the association has been maintaining a hiking trail based on a 5,000 year-old Native American trail route.
Address
1346 Garards Fort Road, Waynesburg, PA 15370
About
The Waynesburg Unity Trail is approximately 1.5 miles long and offers areas that will be preserved for student research and environmental restoration. The trail is still a work in progress, but it does offer sitting areas and a place for the community to get in the outdoors.
Address
51 West College Street
Waynesburg, PA 15370