About
We use fruit and honey to make a natural wine called Melomel, similar to port or sherry, yet unique.
Address



374 Smith Creek Road, Spraggs, PA 15362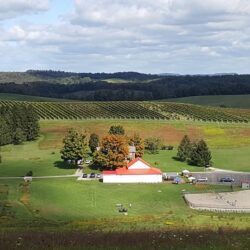 About
Greene County's first winery with Tasting Room. Produces a diverse selection of wines aged in Pennsylvania White Oak barrels or stainless steel.
Address
151 Thistlethwaite Lane, Jefferson, PA 15344