It's not too late to enjoy several summer activities! Greene County embraces the summer season with a variety of attractions for all to enjoy. From swimming and camping to history and golfing, we came up with seven activities you can check off your Summer Bucket List!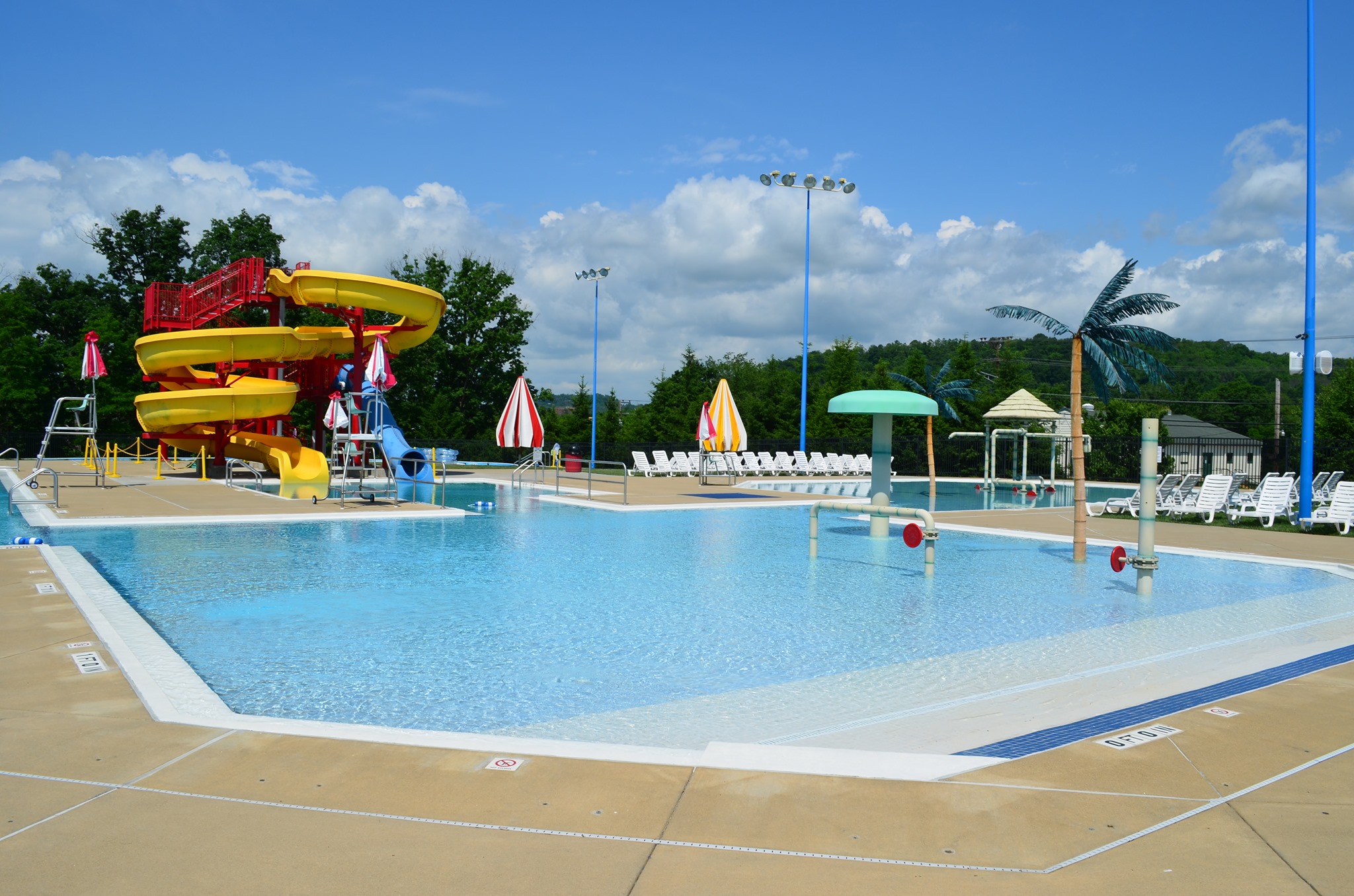 Greene County Water Park
You can find everything you need for fun in the summer sun at the Greene County Water Park in Waynesburg, Pennsylvania! Take a ride on the water slide down into the cool and refreshing water. Relax as you float along the lazy river while the sun travels through the sky overhead. Or splash around in the kid's play area with water features. When you get tired of the water, head next door to the Waynesburg Lions Club Community Park! Hours & Admission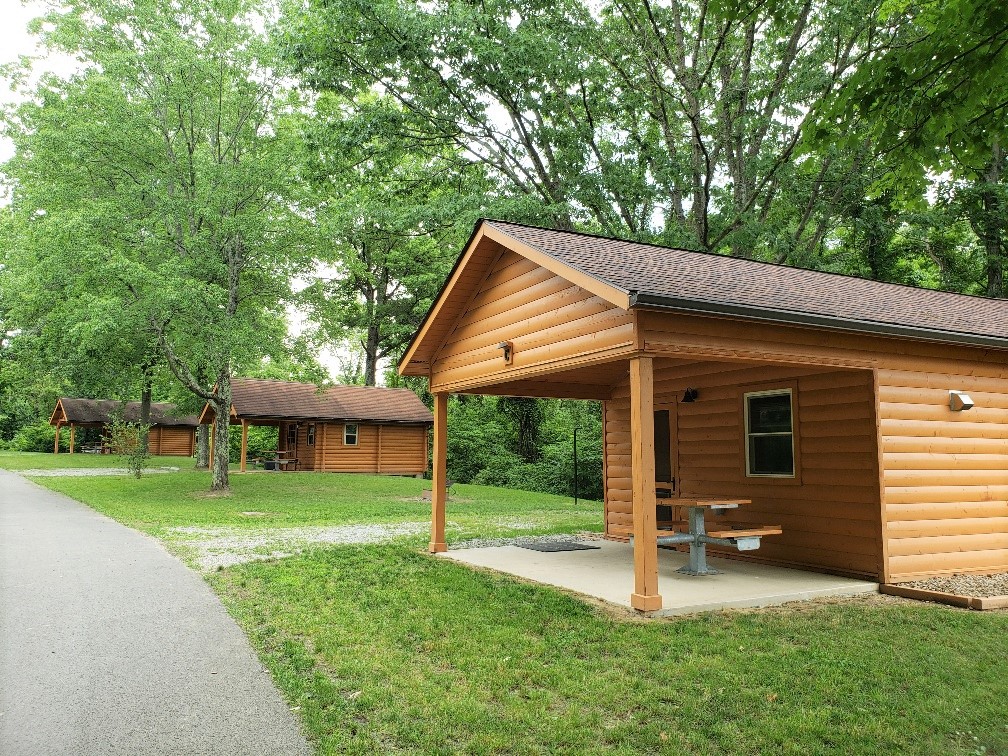 Ryerson Station State Park
Head outdoors to see spectacular views at Ryerson Station State Park. Named after Ryerson's Fort, there are over 1,000 acres of land for camping, picnicking, hunting, and swimming. The recently renovated campgrounds offers tent camping, RV full hook-up sites and wood cabins.
Once you settle in, head out for a hike with your picnic. Over 10 trails traverse the property in varying degrees of difficulty. We hear that the Bluebird Trail is one that you don't want to miss! After your hike, head to the new pool and spray park for a refreshing cool down. Book Your Stay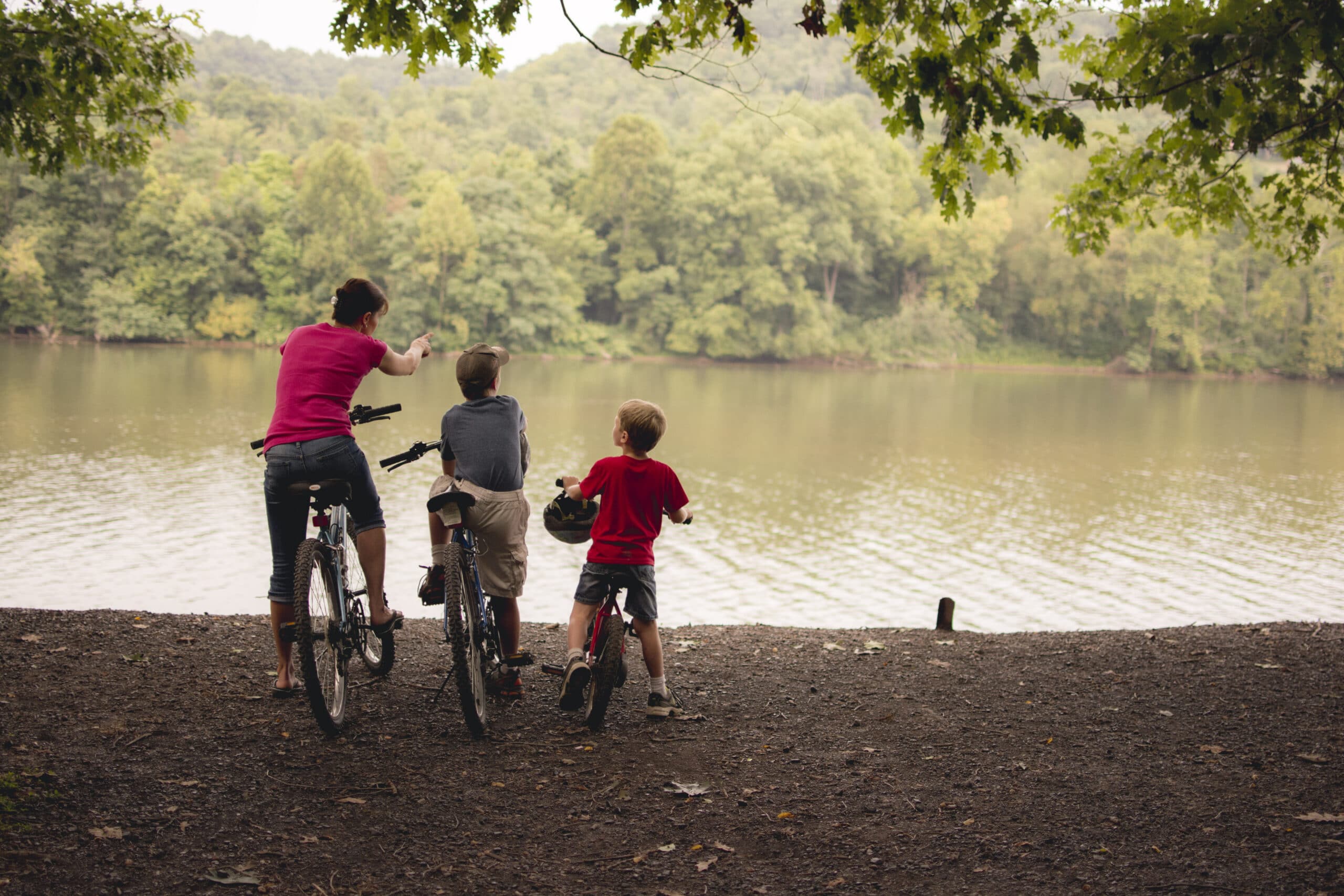 Greene River Trail
The Greene River Trail is the perfect spot to enjoy walking, jogging, or biking over 7 miles of trail. Following along the Monongahela River, you will discover remnants of previous coal mining operations from the Dillworth, Crucible and Gateway mines. The trail was originally a rail corridor built by the Monongahela Valley Railroad and later the Pennsylvania Railroad Company. Learn More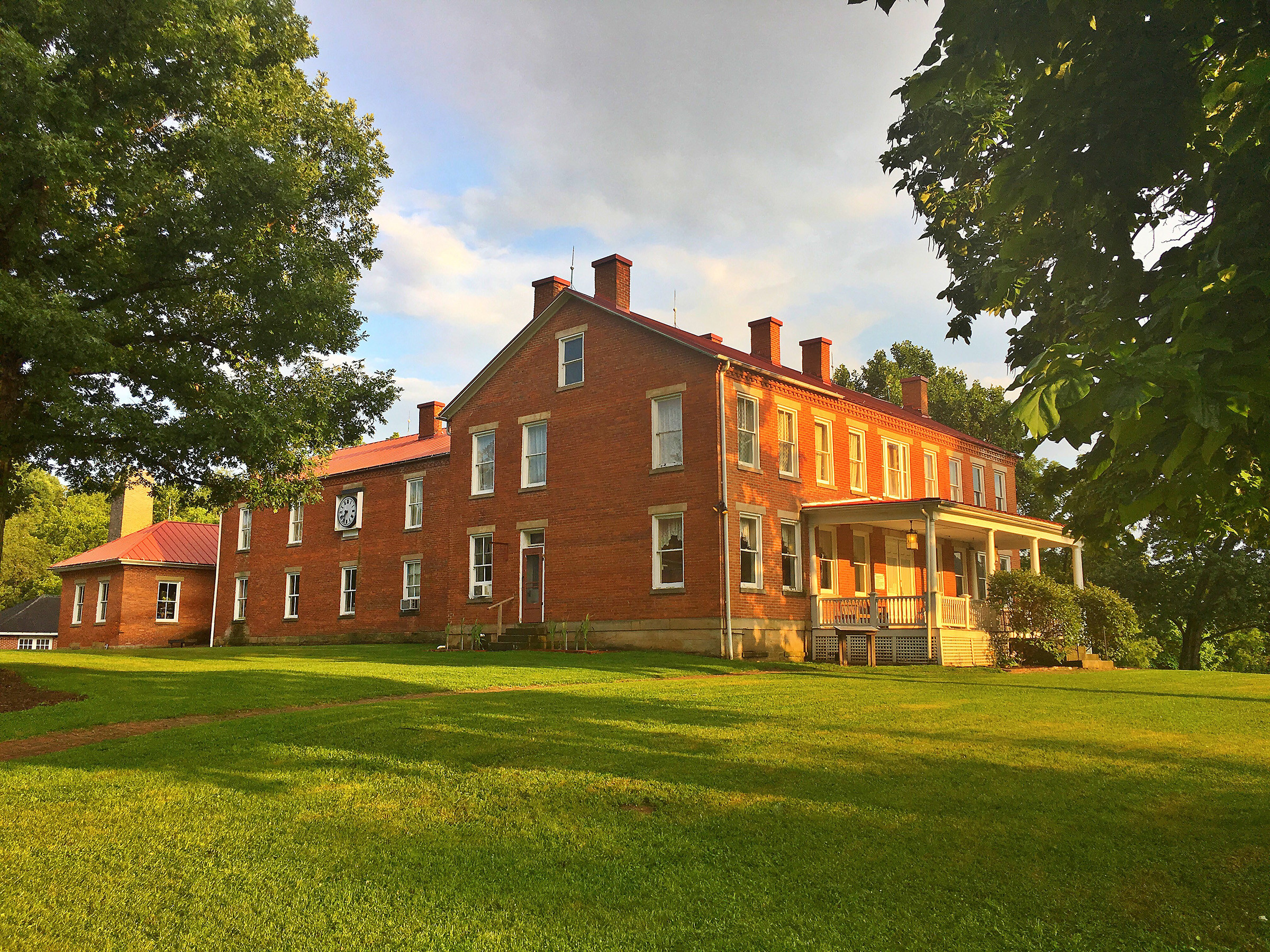 Greene County Historical Society Museum
If history is one of your interests, the Greene County Historical Society is your place. With over 30,000 artifacts about the heritage of Greene County, visitors can enjoy different exhibits set up as different parts of history. These rooms include historic bedrooms, parlor rooms, a mock general store, prisoner cells, military rooms, a mock chapel, and a mock doctor's office. Visitors can also visit a hand-hewn log cabin, print shop, and an old-school barn.
One of the museum's prized possessions is its on-site train and train car. The Waynesburg & Washington Railroad has a lot of history behind it, serving both Greene and Washington counties by transporting goods and people. The museum's local locomotive was the first of its configuration for W&W RR and it was restored in the 1970s after its years of service. Alongside every locomotive is a train car, with a wooden frame dating back to 1892. This car used to have 44 seat chandeliers, a bathroom, and a kitchen. However, in the 1950s it was sold to a private owner and stripped of its history to be refitted into a home. In 1985, the museum purchased it and is currently in the works of restoring it to its original historic state. Plan Your Visit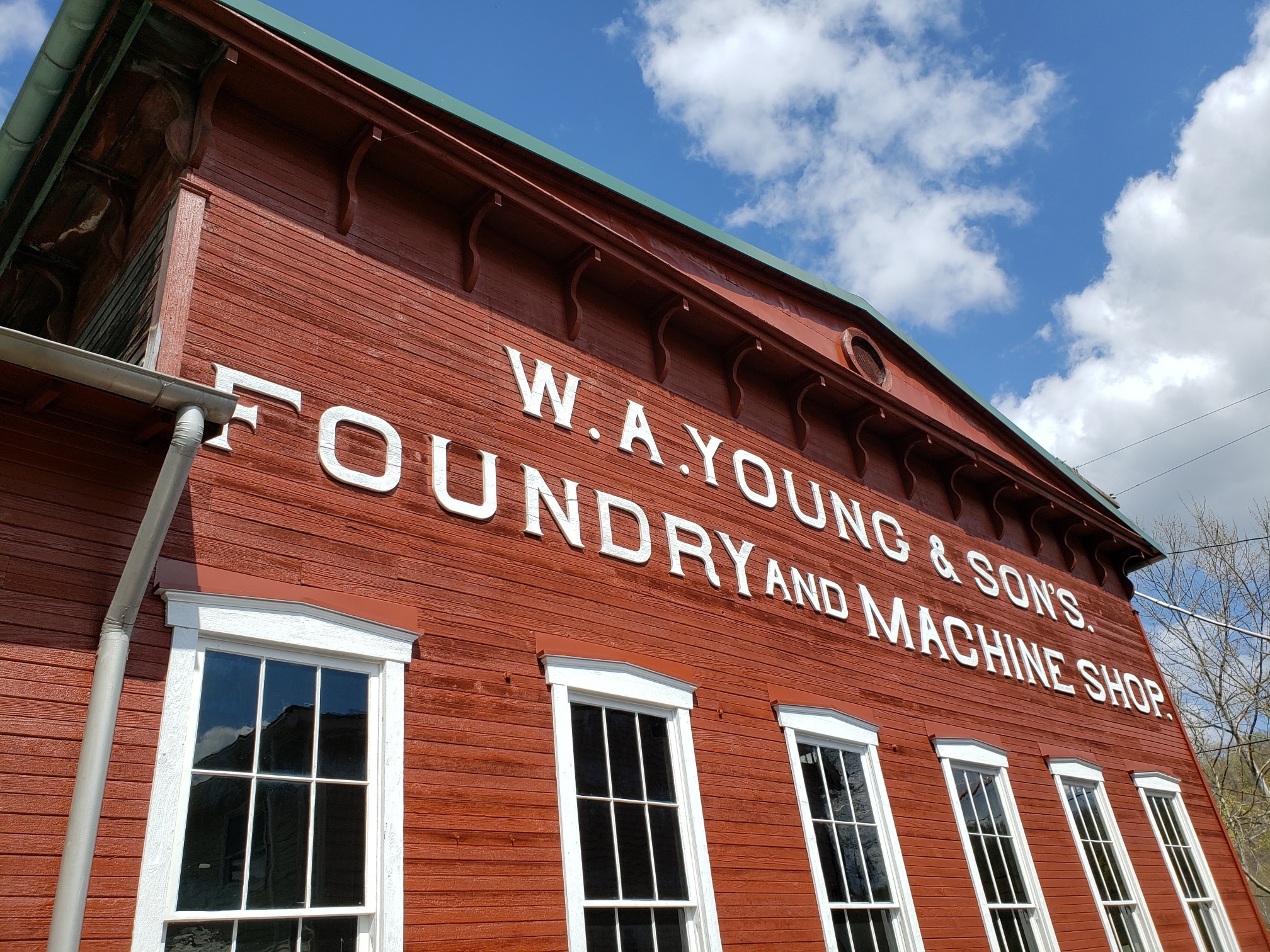 W.A. Young & Sons Foundry and Machine Shop
Step back into time with the W.A. Young & Sons Foundry and Machine Shop in Rices Landing, Pennsylvania. This industrial treasure was used to build parts for coal mines, steamboats, railroads, and small businesses. The doors closed in 1965 with all the tools and fixtures left frozen in time. Now you can open the doors and take a guided tour of the machine shop and foundry. Book Your Tour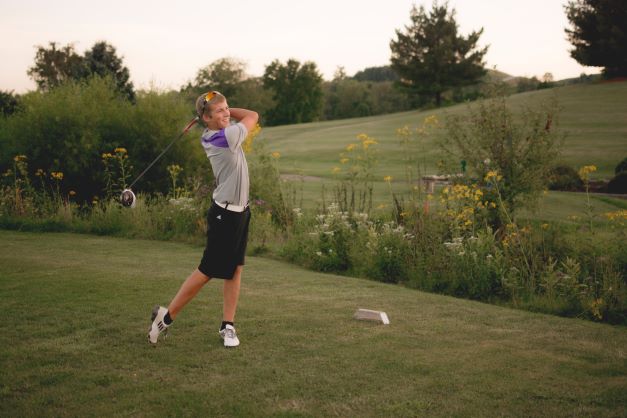 Rohanna's Golf Course
Pack your clubs and head outdoors to Rohanna's Golf Course in Waynesburg, Pennsylvania with an 18-hole regulation course set in the rural, rolling countryside of Greene County. While playing a round, you will experience a variety of challenges such as hills, ponds, and intriguing lies that will be sure to test your shot making ability. Latest Updates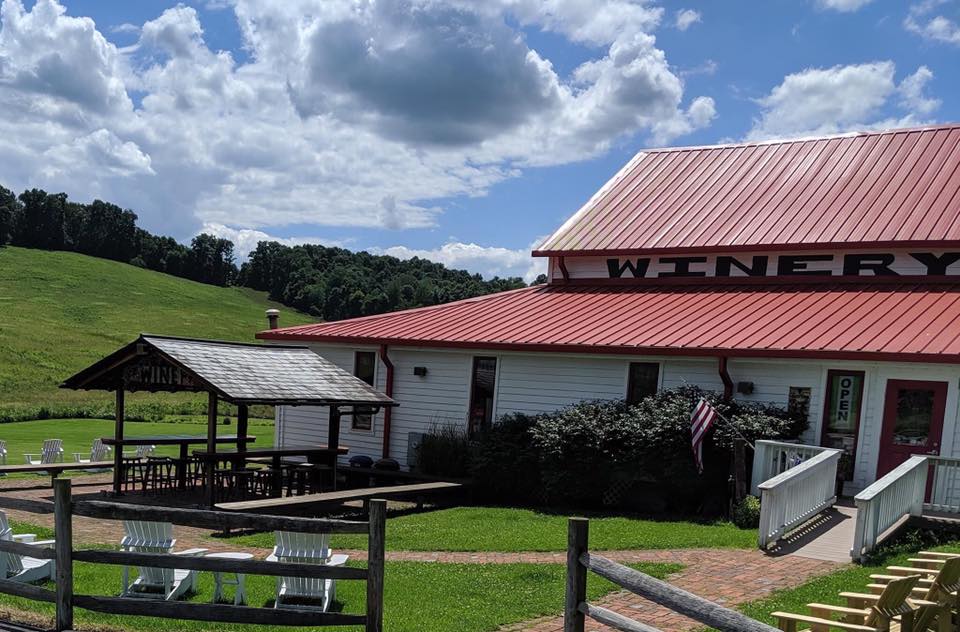 Thistlethwaite Vineyards
For those 21 and older, there is nothing better than relaxing in the countryside on a summer afternoon and sipping on a glass of red or white wine. Make a trip to Thistlethwaite Vineyards in Jefferson, Pennsylvania for a wine tasting experience with wine made exclusively in Greene County. Sip your way through red and whites, dry and sweet wines. We even hear there will be a brand new wine making an appearance on the wine list very soon! Latest Updates