Take a look into our history as we feature a few of the women that had an impact on Greene County, Pennsylvania. From sisters continuing with their father's philanthropy to an actress with King Coal roots. Or a colonial settler abducted and returned by Native Americans to Greene County's first female physician.
The Denny Sisters – Philanthropists
Eleazer Luse Denny married Louise Ingram in 1890 and had three daughters over the next six years. His daughters Mary, Josephine, and Helen had varied, interesting lives while maintaining the philanthropy that was important to their father.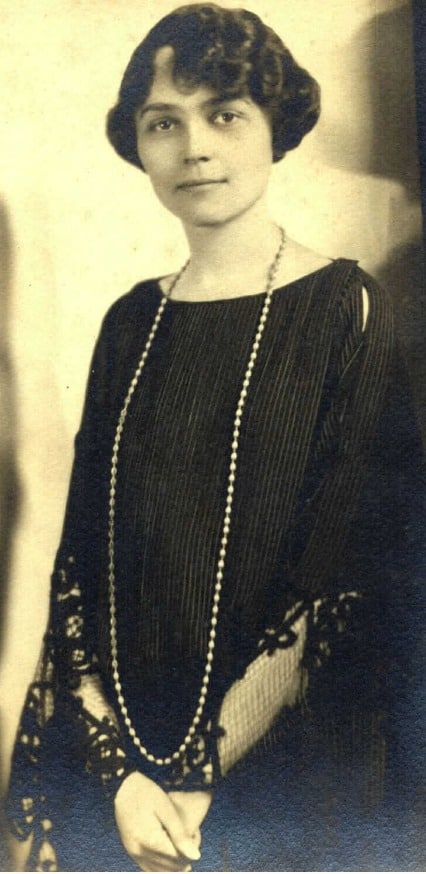 Mary Denny Weaver
Oldest sister Mary Denny Weaver, born in 1891, pursued degrees in music and art from Waynesburg College. After serving as a secretary for the Red Cross during World War I, Mary traveled to Europe to study at the Royal Academy of Music in London, and then the American School of Music in Fontainebleau, France. Mary became an accomplished pianist and composer. Once widowed, Mary returned home, used her money and time to support Waynesburg College, and joined the Board of Trustees. They later awarded her an honorary degree of Doctor of Humane Letters from Waynesburg College in 1954. Mary died in 1971 and was buried in Green Mount Cemetery.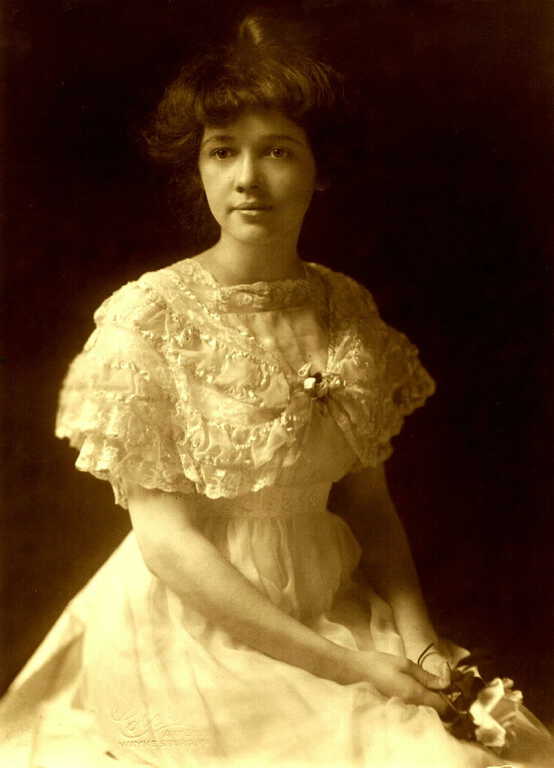 Josephine Denny
Josephine Denny, the middle sister, was born in 1893. She earned a Bachelor of Science from Waynesburg University in 1915. After graduating, she traveled the world, studied French and art history in Paris, and settled into teaching at private in New York and Chicago. She returned to the family home in 1922, and later taught science, English, and social studies at Waynesburg High School — all while continuing her family's philanthropic endeavors. The College awarded Helen an honorary degree of Doctor of Music in 1938, and then the Distinguished Alumnus Award in 1972. Josephine was instrumental in the Greene County Historical Society's purchase of the county poorhouse, as well as its renovation into a museum. Josephine died in October 1992 and was buried in Green Mount Cemetery.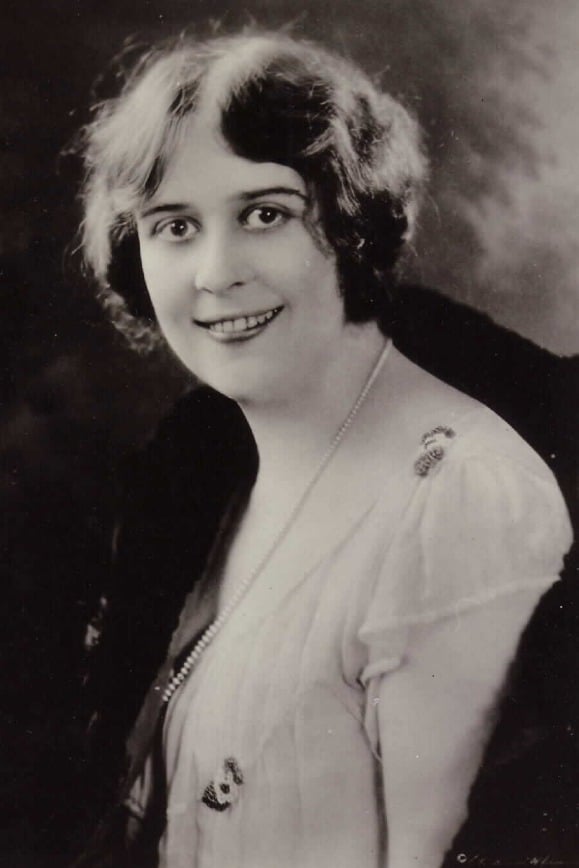 Helen Denny Howard
Youngest sister Helen Denny Howard was born in 1896. After completing schooling at Pine Manor Junior College in Massachusetts, she attended Waynesburg College and received degrees in music and art. Soprano Helen became an opera singer and performed with opera and orchestra companies in the Northeast. She also received an honorary doctorate from Waynesburg University. Helen and Mary performed music and traveled the world together for many years. Helen died in 1981 and was buried in Green Mount Cemetery.
First Degreed Women to Graduate Waynesburg College
In 1857, Waynesburg College was one of the first higher education institutions to graduate women with degrees. Prior to that, women that attended followed a shorter educational program than the men, and graduated from Waynesburg with only diplomas. Because of these differences, women's diplomas did not receive the same significance as the men's degrees. Reverend Jonathan Weethee became President of the college in 1855 and began advocating for equal education for all.
Weethee persuaded Laura Weethee Jennings, Lydia Ann Weethee Sparrow, and Margret Needham Still to attend Waynesburg College and complete a degreed program.
The women completed their degrees separately from the men, with the woman earning diplomas. After completing their program, the women received degrees, and the college listed them with the men of the senior class in the college catalog. These women were pioneers in equal education, not just in the county or the state, but the country.
Dr. Phoebe Jane Teagarden – Greene County's First Female Physician
Dr. Phoebe Jane "Dr. Jane" Teagarden, the daughter of Isaac Newton and Sarah Parker Teagarden, was born on March 25, 1841. She attended Waynesburg College, graduating with honors, and pursued a teaching career for a few years. Teagarden moved to Iowa with her sister, Charity, to teach; the sisters returned to Greene County.
During the Civil War, Teagarden supposedly had a beloved that died on the battlefield because of inattention. This alleged incident is thought to have influenced her choice to become a doctor. Teagarden graduated from the Women's Medical College in Philadelphia. Well-respected by her male peers, she established a thriving medical practice. Teagarden also helped establish the Children's Aid Society; she served as president of the society for some years.
During her time at medical school, Sarah met women's rights activist Susan B. Anthony. She invited Anthony to speak at Waynesburg College; Anthony gave two lectures there the following spring. She also gave a talk in Carmichaels. Teagarden crossed paths with Anthony again in 1890 at the National American Woman's Suffrage Association convention. When women received the right to vote in 1920, Teagarden was the first woman to vote in Greene County.
Teagarden died on January 11, 1922 and was buried in Green Mount Cemetery.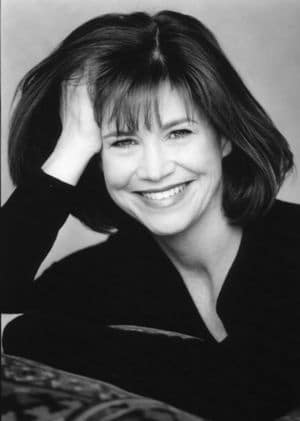 Sarah Rush – Actress
Sarah Kathleen Rush was born on September 20, 1955, in Waynesburg. She graduated from Waynesburg Central High School in 1973. Before graduating, she was crowned Coal Queen in 1972. After high school, Rush earned a BFA in Theatre summa cum laude from Pennsylvania State University. She pursued a career in acting, is a member of the Actors Studio and an acting student of Uta Hagen, film and theatre actress and teacher, and Milton Katselas, actor, director, and teacher.
Rush is best known for her role in the original Battlestar Galactica, where she played Flight Corporal Rigel in eleven episodes. She has acted in many roles on the stage, in film, and on television, even working on the show Tales from the Darkside, created by Pittsburgh's George A. Romero. Other television and film credits include Quincy, Everybody Loves Raymond, Friends, Monk, Catch Me if You Can, Legally Blonde 2: Red, White & Blonde, and the documentary, The Bituminous Coal Queens of Pennsylvania.
The Bituminous Coal Queens of Pennsylvania, produced by actress Patricia Heaton and directed by David Hunt, heavily features former Coal Queen Rush, and follows contestants of Carmichaels' annual Pennsylvania Bituminous Coal Show Coal Queen pageant. The film won the 2006 Heartland Film Festival Award.
Mary Campbell – Colonial Settler
Mary Campbell Willford was born somewhere between 1747 and 1748, although some sources suggest 1750. At ten, Campbell was abducted from Penn Creek, thought to be in present-day Snyder County, by a band of Lenape. The group that she stayed with kept her in southern Ohio until her return. They returned Campbell to her family in 1764 as the results of British military pressure on the Native Americans of the area. (Sources vary on the dates and her age at some of these instances.)
Campbell married Joseph Wilford in 1770. Sources vary on the location of the marriage and home during subsequent years, but we believe they moved to Bald Ridge Farm in Dunkard Township in approximately 1782. The couple had seven children. Mary died in 1801 and is thought to be buried somewhere in Greene County.
Mary Burdette – American Baptist Teacher & Writer
Mary Burdette was born in 1842 in Greensboro. Her family moved to Peoria, Illinois, where she grew up with her brother, humorist and clergyman Robert Jones Burdette. Burdette served as secretary for the Women's Baptist Home Missionary Society, before being chosen as leader of the organization's Baptist Missionary Training School in 1881. After serving in that position for six years, she became one of the school's administrators. During her time with the society, she wrote and edited articles for the society's publication. Burdette died in 1907.
Mary Temple Bayard – Writer & Journalist
Mary Temple Bayard was born on July 23, 1853, in Waynesburg to Justus Fordyce Temple and Nancy Ann Schroy. Mary attended Waynesburg College but dropped out before completing a degree. She married William Bayard in 1869, had a son in 1872 (Justus Temple Bayard), and then divorced William in 1872. She later married William Armstrong Jamison in 1897.
While in Montreal, she wrote an article to a paper in Waynesburg that was reprinted in the Pittsburgh Post. Encouraged by her friends, Bayard wrote another article and sent it to the Pittsburgh Post. To avoid favoritism, she used the pen name Meg. The article was well received, and she continued writing. She used her pen name for gossip-related article, and her full name for other work. Over the years, she also wrote for the Philadelphia Times and the Home Monthly.
Bayard later returned to complete her degree at Waynesburg College and attended at the same time as her son Temple. Temple died in 1893. Bayard died in 1916 and was buried in Unity Cemetery in Westmoreland County.
During her career, Bayard presented a paper at the Press Congress of the World's Columbian Exposition in Chicago, was a member of the Woman's National Press League, the Women's Press Club, the League of American Pen Women, a delegate to the International League of Press Clubs' convention, and a member of the Daughters of the American Revolution.