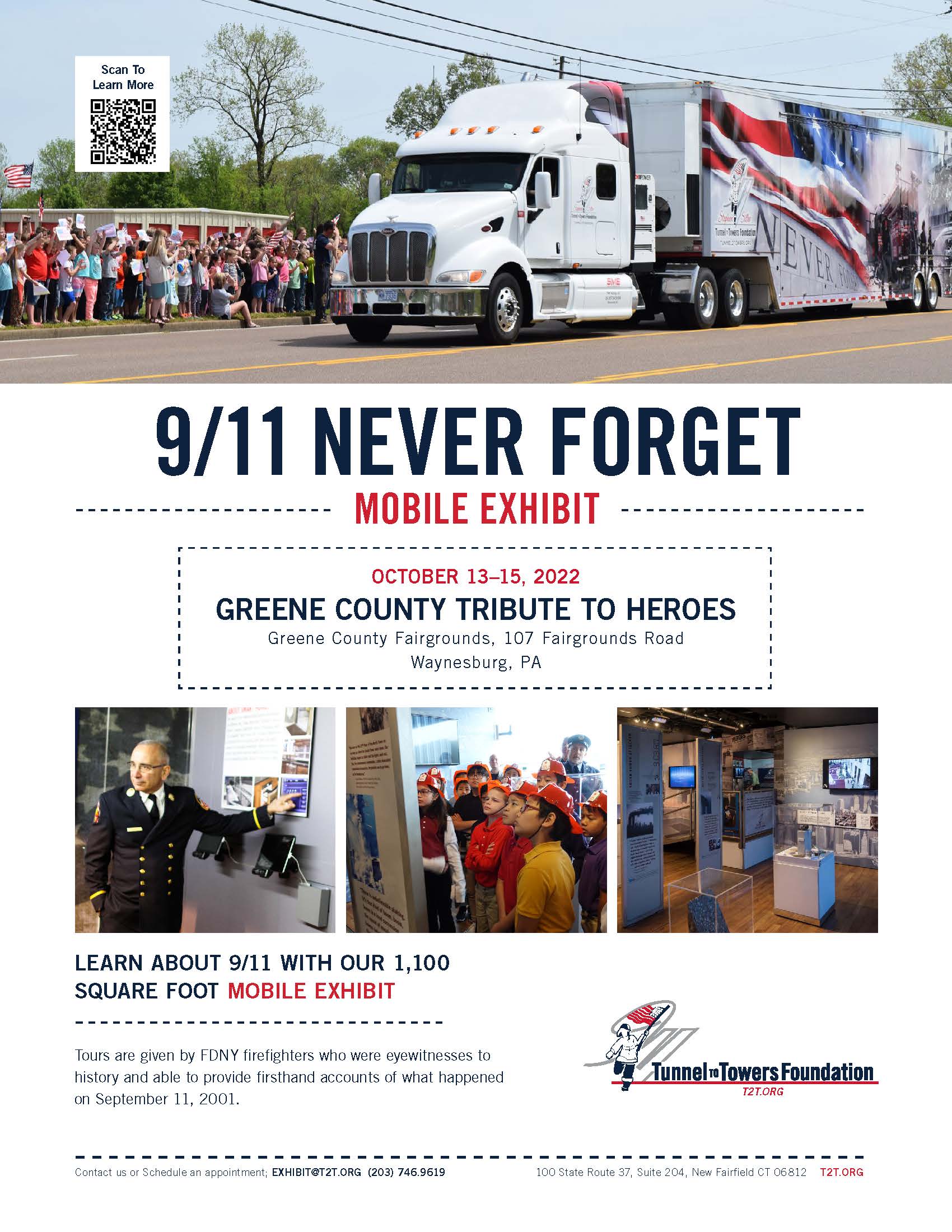 9/11 Never Forget Mobile Exhibit
27
27 people viewed this event.
The 9/11 Never Forget Mobile Exhibit will be appearing during the Greene County Tribute to Heroes event. Admission is free!
Schedule of Appearance
Thursday, October 13 | 1-6pm
Friday, October 14 | 9am-6pm
Saturday, October 15 | 11am-7pm
Tunnel to Towers Foundation's high-tech, 83-foot tractor trailer transforms into an 1,100 square foot exhibit to educate people about September 11, 2001. It is a tribute to all who lost their lives that day and from 9/11-related illnesses. Members of the FDNY, which lost 343 of its members on 9/11, provide first-hand accounts of the day and its aftermath. Visitors can hear audio recordings of first responder radio transmissions and see one-of-a-kind artifacts, including pieces of World Trade Center steel, aluminum façade from the buildings and items recovered from the rubble after the Twin Towers collapsed.
Additional Details
Event Website URL - https://www.facebook.com/GreeneCountyTribute/