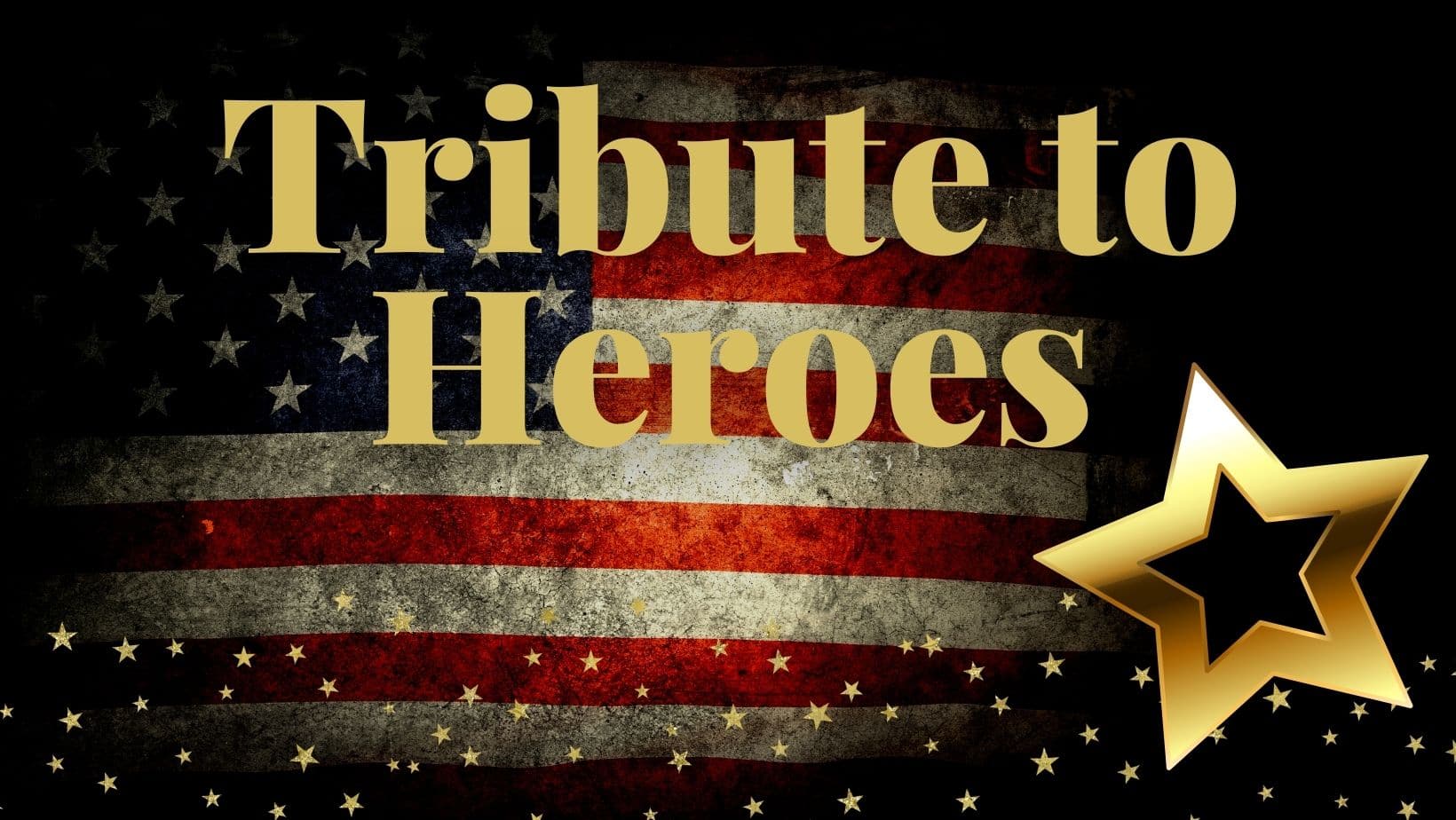 Greene County Tribute to Heroes
387
387 people viewed this event.
In memory of those we have lost and in honor of those that are still with us, the Greene County Tribute to Heroes recognizes both military and first responders.
Cost of Freedom Tribute
The centerpiece of Greene County's Tribute to Heroes will be the Cost of Freedom Tribute and Traveling Wall by American Veterans Traveling Tribute.
The traveling tribute features:
80% replica of Vietnam Veterans Memorial
Afghanistan & Iraq Warrior Tribute
9-11 Tribute
1914-1975
World War I
World War II
Korean War
Vietnam War
Cold War
1979-1989
Iran Hostage
El Salvador War
USMC Beirut
Grenada Invasion
El Dorado Canyon
USS Stark Attack
Panama Invasion
1990-2020
Desert Storm/Shield
Somalia
Khobar Towers Bomb
USS Cole Attack
Fort Hood Attack
The tribute opens for public viewing at 1pm on Thursday, October 13, 2022 and closes at 3pm on Sunday, October 16, 2022.
9/11 Never Forget Mobile Exhibit
The 9/11 Never Forget Mobile Exhibit will be appearing during the Greene County Tribute to Heroes event. Admission is free!
Schedule of Appearance
Thursday, October 13 | 1-6pm
Friday, October 14 | 9am-6pm
Saturday, October 15 | 11am-7pm
Tunnel to Towers Foundation's high-tech, 83-foot tractor trailer transforms into an 1,100 square foot exhibit to educate people about September 11, 2001. It is a tribute to all who lost their lives that day and from 9/11-related illnesses. Members of the FDNY, which lost 343 of its members on 9/11, provide first-hand accounts of the day and its aftermath. Visitors can hear audio recordings of first responder radio transmissions and see one-of-a-kind artifacts, including pieces of World Trade Center steel, aluminum façade from the buildings and items recovered from the rubble after the Twin Towers collapsed.
2022 Schedule of Events
Wednesday, October 12, 2022
5:30pm | Cost of Freedom Escort
6:30pm | Volunteer Dinner
Thursday, October 13, 2022
1pm | Cost of Freedom Tribute Opens (open 24 hours per day)
1-6pm | 9/11 Never Forget Mobile Exhibit
6pm | Tribute to Heroes Ceremony
7pm | Lighting of Luminaries
Friday, October 14, 2022
9am-6pm | 9/11 Never Forget Mobile Exhibit
7pm | Lighting of Luminaries
Saturday, October 15, 2022
11am-7pm | 9/11 Never Forget Mobile Exhibit
3-7pm | Community Day
7pm | Lighting of Luminaries
Sunday, October 16, 2022
Noon | Honor & Remembrance Ceremony
3pm | Cost of Freedom Tribute Closes
Additional Details
Event Website URL - https://www.facebook.com/GreeneCountyTribute/