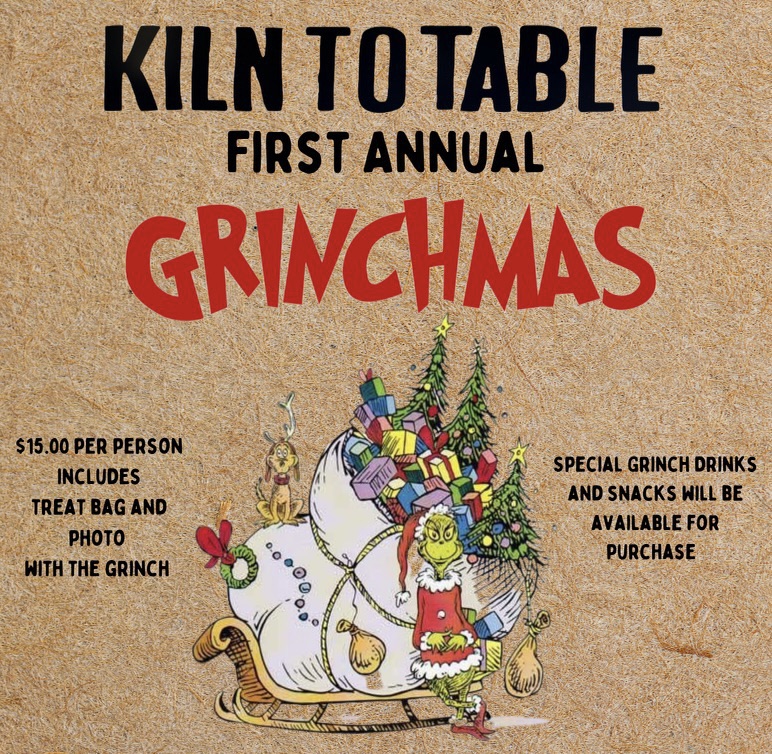 Grinchmas
104
104 people viewed this event.
"4:00 wallow in self-pity, 4:30 stare into the abyss, 5:00 solve world hunger, tell no one. 5:30 jazzercize. 6:30 dinner with me..I can't cancel that again! 7:00 wrestle with my self-loathing. I'M BOOKED.. Of course, if I bump the loathing to 9, I could still be done in time to lay in bed, stare at the ceiling and slip slowly into madness." -The Grinch
When we told the Grinch about our first annual "Grinchmas" he set all his busy schedule aside and will be joining us on December 9th 4:00pm-8:00pm & December 10th 10:00am-4:00pm! We hope you can join us and the Grinch at The Eatery at Kiln to Table for a meet and greet & much much more!
$15.00 per person includes treat bag and photo with the Grinch!
Specialty Grinch drinks, treats, homemade baked goods & much more will be available for purchase.
724-852-1364
Additional Details
Event Website URL - https://www.facebook.com/kilntotable