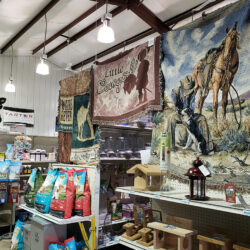 About
Tracing back its existence to 1886, Waynesburg Milling Company features specialty feed mixes, barn and vet supplies, pet supplies, fencing, gift ideas and so much more.
The Waynesburg Milling Company's earliest known documentation is found in a July 27, 1886 article as a mill producing 600 bushels of wheat a day.
Beginning a family legacy, Charles B. Blair purchased the mill in 1928 and is ran today by the third generation of the Blair family. The mill introduced its own trademark brand WAYCO Feeds in the 1940s.