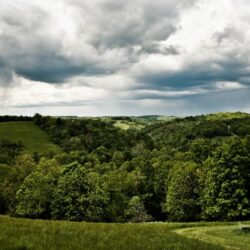 About
The Warrior Trail is a 67 mile trail that starts in Greensboro on the Monongahela River and ends in Moundsville, West Virginia on the Ohio River. Much of the trail passes through private property, so be courteous to the land owners and the volunteers who maintain the trail.
The trail is over 5,000 years old and was used by Native Americans for trading and hunting. The trail was first studied by professors at Waynesburg College in the 1930's.
You can access the trail from any place it intersects a road. To follow the trail, find yellow dots on trees and mileposts to follow the trail.
For more information about the Warrior Trail check out the Warrior Trail Association on Facebook or contact Frank at 724-998-1386.
You can park anywhere along the road that is safe and where the trail intersects the roadway. There are no public restrooms along the trail.